Zoe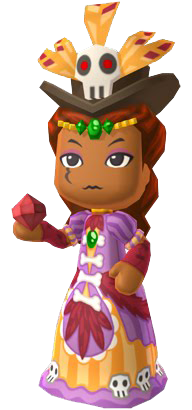 Character Info
| | |
| --- | --- |
| Role | Fortune Teller |
| Location | Town Candy |
| Alignment | Evil |
Zoe appears in MySims Action as a fortune teller and can be recruited if your neutral. She tries to hypnotise Leaf, but can't because he's an elf. She has a mission for you no matter what aligment you are.
This article/section is currently under construction


Since this article/section is incomplete, expect several changes to this content.
Ad blocker interference detected!
Wikia is a free-to-use site that makes money from advertising. We have a modified experience for viewers using ad blockers

Wikia is not accessible if you've made further modifications. Remove the custom ad blocker rule(s) and the page will load as expected.