" You're whoever you want to be! "

—
MySims Fanon slogan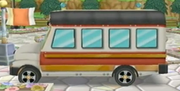 You are the main character in the MySims series. You're a friendly Sim who's always eager to help others, and you are usually helping out a broken down place with the Sims not being as happy as they used to. But of course, you're going to do something to make the place's residents happy again. You'll be able to make many friends along the way, and you can customize your Sim anyway you want! In certain games, you may be on the dark side (Morcubus' Side), like in MySims: MorcuWorld.
Appearances
Trivia
Note that your sim only talks in a few MySims games, not all of them.
MySims Chaos is the first game in which the protagonist has a default name and appearance should the player not change anything about them. In the case of Chaos, this character is Adrian.
Ad blocker interference detected!
Wikia is a free-to-use site that makes money from advertising. We have a modified experience for viewers using ad blockers

Wikia is not accessible if you've made further modifications. Remove the custom ad blocker rule(s) and the page will load as expected.