Welcome to the MySims Fanon wiki YoungOtakuNerd!!
Thanks for your edit on Popular Sims!

Create what you want! On this wiki, there is a total of 1,582 articles!!!

If you are ever in need of help, feel free to ask any of the admins of the wiki!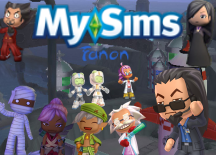 Thank you for visiting MySims Fanon Wiki!

You can create your own articles here:
--From Animal Crossing Leader (TALK)
Hello There!!
Edit
So you just joined today? That's great! My name is Limited2gal, but you can call me Limited, Limmy, Kaptin_Kawaii, or Usagi. I also noticed you're an otaku! YAY! I am an otaku, too! My favorite series (in general) are MySims, Sailor Moon, PreCure, Naruto, The Melancholy of Haruhi Suzumiya, K-ON!, Lucky Star, Hetalia, The Idolm@ster, and more!
I hope you really like this wiki! Feel free to add anything; you don't have to ask permission! Limited2gal 14:58, January 29, 2012 (UTC)
| | |
| --- | --- |
| | I just want to point out, that if you can give a description on to how your sim looks here, me, Googley, Potter and Nico will try and make you a sim. Just reply to the YEA-UH!! You put TreonaxBuddy up there! Thank you! By the way, who can I consult to make an image of my Sim? comment you made. |