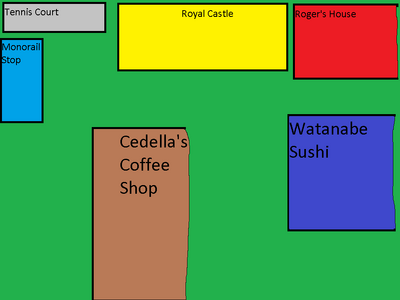 Royal Courtyard is a location in MySims: RogerCo. Rescue Squad. You get greeted by Lord Daniel and he tells you to help with some things at the castle.
Characters
Businesses/Minor Locations
Royal Castle-Home To Beverly/Home To Daniel
Tennis Court-Workplace Of Roger
Roger's House-Home To Roger
Cedella's Coffee Shop-Workplace Of Cedella/Home To Cedella
Watanabe Sushi-Workplace Of Chef and Jimmy Watanabe/Home To Chef and Jimmy Watanabe
Ad blocker interference detected!
Wikia is a free-to-use site that makes money from advertising. We have a modified experience for viewers using ad blockers

Wikia is not accessible if you've made further modifications. Remove the custom ad blocker rule(s) and the page will load as expected.