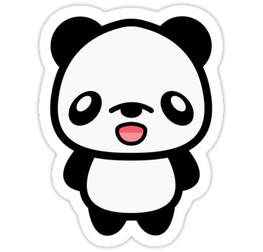 Penny-Ling is a panda in MySims Safari. She is Tilly's pet. She can usually be found wandering around the city of Fortuniqa. When talked to Penny-Ling will simply say Mee-ang-toooo!!. Once you leave get into your boat when you finish all requests on the island, Penny-Ling will hop into your boat with you, as if to say "Can I come too?". This leads to you having to leave your boat to ask Tilly if it is OK for Penny-Ling to leave with you and Yuna.
Trivia
Penny-Ling is also a character in the TV series Littlest Pet Shop.
Her character was derived from the Tofu Cute design of a panda.
She was raised in the Royal City, this being the reason why she wants to come with you to the Royal City; to see her parents who live with Ikara. This also reveals that Ikara may or may not be a panda enthusiast.
Her favourite food is tofu, in relation to her design being based off tofu cute.
Penny-Ling is one of the only animals to have a profile: she hates studious but loves cute and food. 
In the end credits Penny-Ling can be seen with her family eating Ikara's noodles.
Ad blocker interference detected!
Wikia is a free-to-use site that makes money from advertising. We have a modified experience for viewers using ad blockers

Wikia is not accessible if you've made further modifications. Remove the custom ad blocker rule(s) and the page will load as expected.