Morcubus
---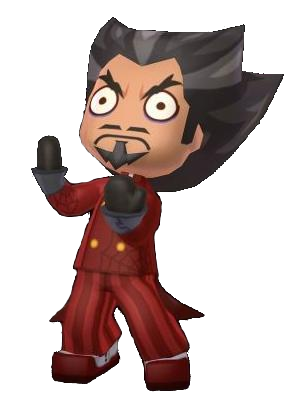 Morcubus, as he appears in "MySims: The Adventures of Orange Yoda"
Morcubus's character info
Location
MorcuCorp HQ Building,
Nightmare Realm,
Jungle Temple,
MyTown,
MyTown - Industry Suburb
Role
Owner and CEO of MorcuCorp,
Master of MorcuWorld
Interest
Evil
Morcubus, the prince of monsters, is the evil owner of the evil company MorcuCorp. He mentions all through the game about his "Evil Achievments" that happened in the past (MySims Agents, MySims Kingdom, MySims Racing) and his future "Evil Achievments" (MySims SkyHeroes).
Ad blocker interference detected!
Wikia is a free-to-use site that makes money from advertising. We have a modified experience for viewers using ad blockers

Wikia is not accessible if you've made further modifications. Remove the custom ad blocker rule(s) and the page will load as expected.