Commander Shepard
---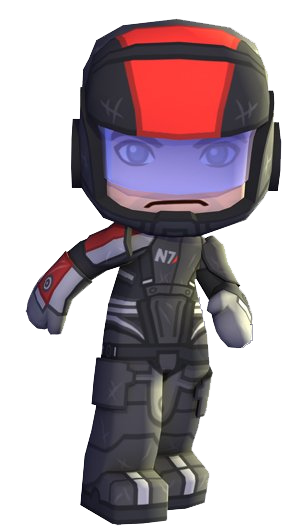 Commander Shepard, as he appears in "MySims: Galactic Quest"
Commander Shepard's character info
| | |
| --- | --- |
| Location | CAMEO Space Station |
| Role | Pilot/Navigator |
| Affiliation | StarHeroes |
Commander Shepard is a pilot in MySims Galactic Quest. He is a part of the team StarHeroes. In the beginning of the game, he seems to have glowing scars on his face.

SPOILER WARNING!!! Plot and/or ending details follow.
At the start of the game, it appears that Commander Shepard has a crush on one of his fellow StarHeroes, Faith Connors. However, once you meet the navigator of another team, he decides to switch teams, but doesn't.
SPOILER WARNING!!! Spoilers end here.

Ad blocker interference detected!
Wikia is a free-to-use site that makes money from advertising. We have a modified experience for viewers using ad blockers

Wikia is not accessible if you've made further modifications. Remove the custom ad blocker rule(s) and the page will load as expected.