Amanda Jane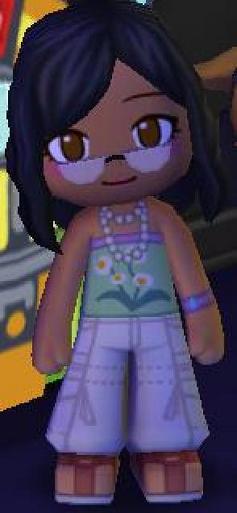 Character Info
| | |
| --- | --- |
| Townie or Commercial? | Commercial Sim |
| Star Level | Star Level 0 |
| Role | Typical Resident/Rosalyn's Daughter/Isabella's Sister/Chocolitier |
| Residence Name | Amanda Jane's House Of Homemade Chocolate |
Amanda Jane starts to live in your town at Star Level 0. She lives near Violet Nightshade, who happens to be her best friend since forever. Amanda Jane can be shy, but comes out during all time phases.
Profile
Amanda Jane is the oldest daughter of Rosalyn P. Marshall.
Interests
Hates
Dialogue
Hi! I'm Amanda Jane. You wanna buy some chocolate? It's home-made by me!
Ad blocker interference detected!
Wikia is a free-to-use site that makes money from advertising. We have a modified experience for viewers using ad blockers

Wikia is not accessible if you've made further modifications. Remove the custom ad blocker rule(s) and the page will load as expected.